He did GREAT! He had a really good day. When I dropped him off, he went straight to playing. I called about an hour later to check on him, and the teacher said he cried for a few minutes only, but, that he was fine now..
We officially enrolled him and he starts Tuesday. He goes twice a week from 8:30-12. I can't wait for some "me" time. Bad to say, but, it's true. :-)
Here's some of him before he went.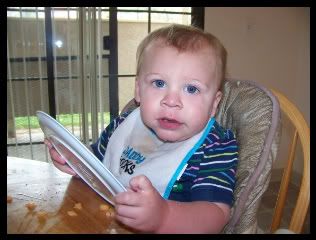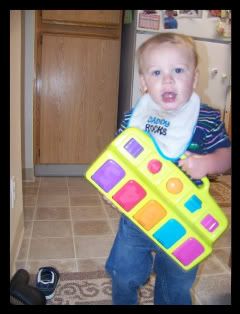 He's learned how to spin around and he was doing this here.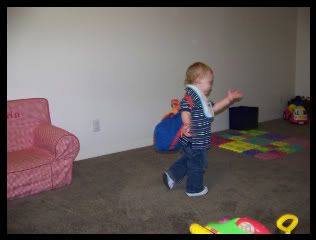 We're all ready to go!!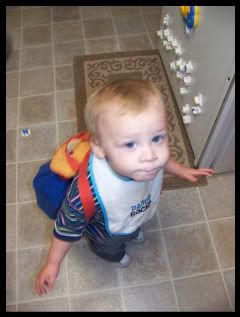 Enjoy!