So much to type out, but, I'm just beyond exhausted. With it only being me here, it's hard. Very hard. I miss sleeping in, and I miss going to the grocery store alone, I miss shopping alone. G hates to shop, so we're in and out, and if anyone knows about me and Target, that just DON'T happen. I have to spend my time in that store. It's my addiction. Just ask Nick, Target and Bed, Bath and Beyond are my stores!! So, needless to say, I know I shouldn't start this update at 11:00pm when I should be in bed..
Gavin has been doing great in school. He even made me a "present" today. I haven't taken pictures yet, but, I need too. It was a paper bag that he painted and had Easter candy in there with some bubbles and some other toys that he likes. I enjoy my "alone" time that I deserve!! And, he seems to like his school.
He's been doing pretty well in speech therapy as well, so that's always positive. He seems to like his "teacher" and I really like her too.
On Easter, I took Gavin down to the park to feed the ducks, and I don't think he was too fond of them. One of the ducks that really wanted the bread got a little too close..
And, at this age, it's hard to get a picture with him just standing still..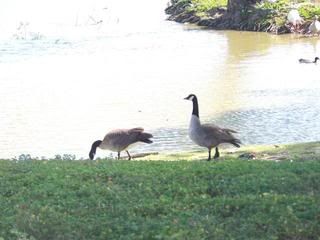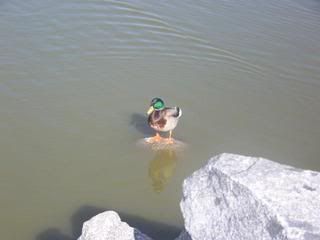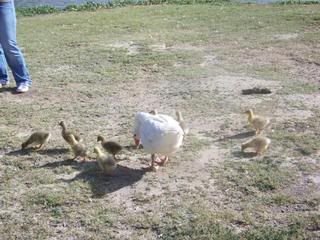 In this one, you can see how close he really was, you can see the corner of Gavin's stroller in the bottom corner.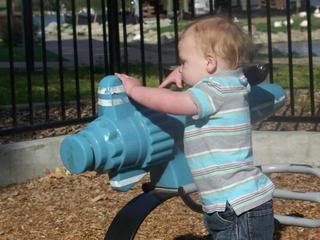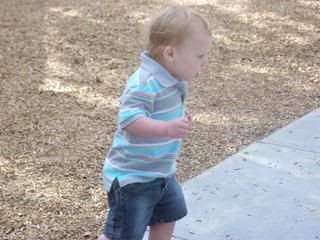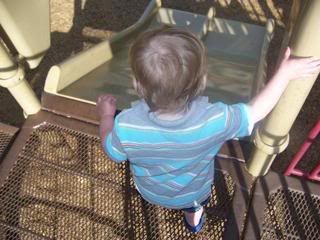 Some of Gavin & his Easter basket.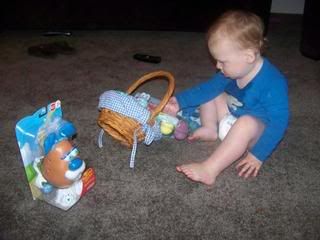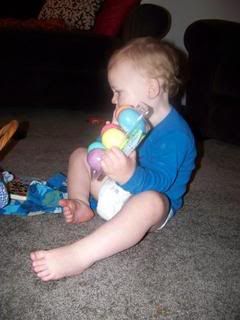 I was baking cupcakes and here's a picture of Gavin waiting for them to come out.
He knows how good chocolate cupcakes really are..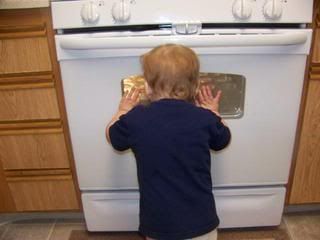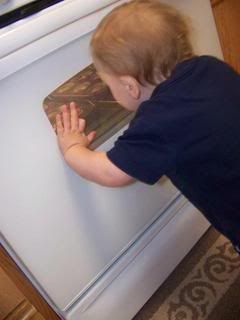 And, one because he really does look like his daddy sometimes!!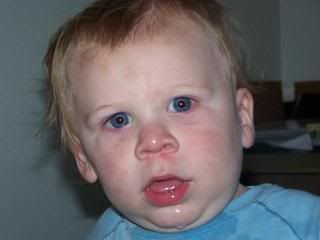 And, to see what my days are like with a toddler attached at my leg..