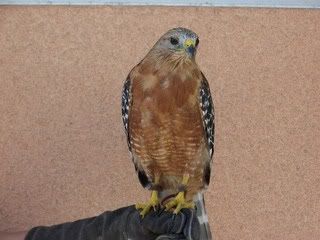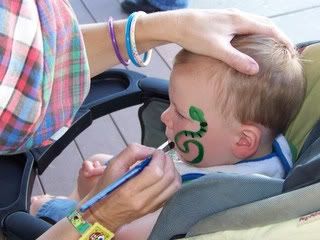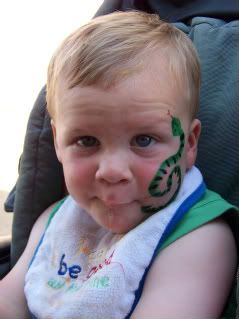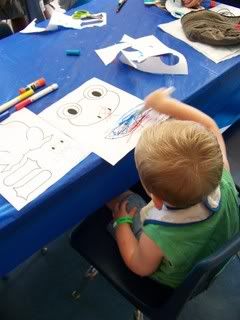 Gavin was laughing at this zoo keeper's hat.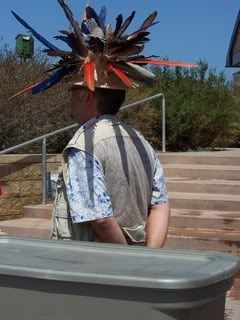 Yesterday, our housing was sponsoring a event at
Chula Vista Nature Center
, so since it was before his nap time and we'd never been there, we loaded up and headed out. He had a good time running around and seeing all the animals. He got his face painted (which he did great), made a tiny potted plant, made a surprise for N's care package, petted the sting rays, watched a magic show, and saw sea turtles. We had a nice time enjoying the hot weather. After 5 minutes in the car, he was sound asleep.