N's officially HOME! After 6 long months, we made it. We survived our 1st deployment.
We could not be more happier that he's home safe. G is glad that his daddy is home as well. It was a VERY hot day waiting and waiting. I think we waited for a couple hours, but, G was great and even took a nap for me!
Welcome Home!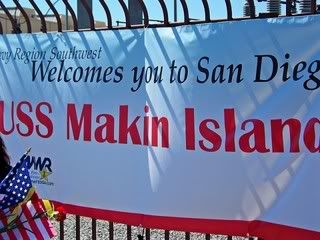 (The lady wouldn't get out of the way for me to take the whole picture!)
Waiting on Daddy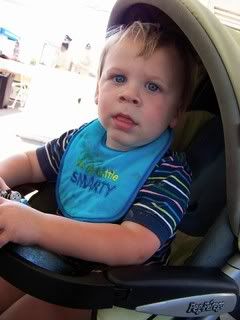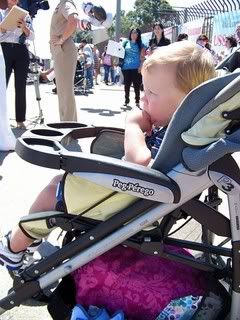 When you see the water boat, they are right behind there!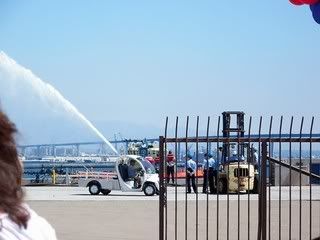 They are pulled in!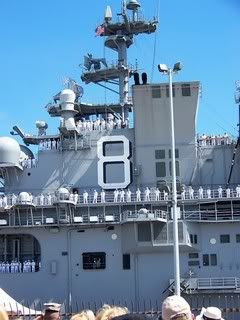 We had to get a new computer since water got poured on ours, and all the pictures of the homecoming for N was on there.
If many of you don't know, we also found out over the weekend that we are expecting our 2nd child. We are so excited and blessed for the new "butter bean". We would be due in June. Calling and making the 1st appt. tomorrow!