I can't believe that so soon (81 days), we will have 2 kids, both boys! Phew!
Your Baby: Month 7
Baby's energy is surging, thanks to the formation of white fat deposits beneath the skin. (Have those kicks and jabs to the ribs tipped you off yet?) Baby is also settling into sleep and waking cycles, though -- as you've also probably noticed -- they don't necessarily coincide with your own. Also this month, all five senses are finally functional, and the brain and nervous system are going through major developments.
As I type this, I have a very strong kicker the belly and one who's napping, so the peace and quiet is
wonderful
.
Now, that I've finally gotten all settled into our house, I am finally getting things for him, T, as we like to call him. I am getting his crib, changing table, and mattress tonight- so, Gavin will no longer have a play room. It will be different seeing stuff getting put into T's room and not G's room. I wonder what G will really think.
I'm excited, nervous, scared. Every emotion in one runs threw my head multiple times a day having 2 kids in less than 3 months! Even more so with Nick not being able to come home until October. At least I have my mom and sister who are here to help. I don't know what I would do if we still lived in California. My wonderful mother in law is coming out after the birth as well to visit so I'm looking forward to seeing her.
Next weekend is my birthday! I'll be out of my 20's and into my 30's. Yikes!! We are heading down to Orlando and going to Disney on Saturday and then Downtown Disney on Sunday and eating at the T-Rex Dinosaur Restaruant. Every time I have went, it's been on such a long wait, so this time, we were smart and put in reservations about 2 weeks ago. We are staying at a Disney resort which my nephew will love, and G will just be on the look out for Minnie (his current obsession, along with cars).
Nick is doing as well as expected. I can't say to much, but, he is well and hanging in there.. just keep praying for a safe return.
So, that's what has been going on with us.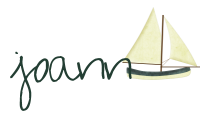 g